Struggling with Peace Speaker Spotlight: Sulaiman Khatib
In the lead up to our two-day symposium, Struggling with Peace: Grounding peace work in action and change in Israel and Palestine, we will be introducing you to our esteemed guests, prominent peace builders from Palestine and Israel.
It is our pleasure to introduce to you, Sulaiman Khatib.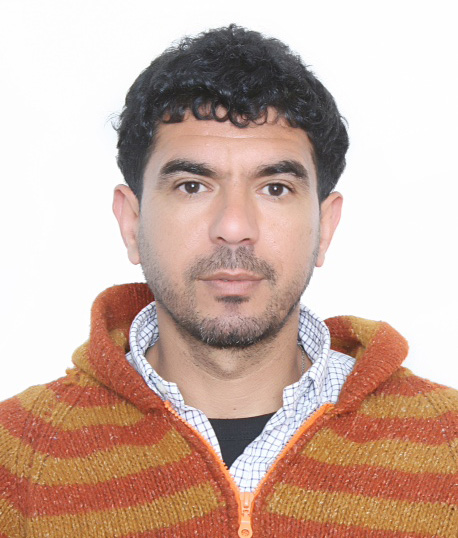 Sulaiman Khatib is a committed advocate for peace in the Middle East and active member of various programs and projects that promote a peaceful solution to the Palestinian-Israeli conflict, on both the local and international levels. Sulaiman's work allows him draw upon his own personal story and background, to connect locally and internationally with youth on peace building projects.
Sulaiman Khatib was born on in 1972 in Hizmeh, near Jerusalem. Detained at only 14, Sulaiman would eventually spend over 10 years in jail. While imprisoned he spent his time reading about history, about other world conflicts and peace activists such as Ghandi and Mandela, and learning Hebrew and English. Sulaiman used nonviolent means – actions like hunger strikes, for example – to improve the life conditions in jail. In fact, Sulaiman says he acquired his entire education, and constructed his worldview, while in prison. It was in this environment that he started to have new thoughts about the conflict and the means for resolving it.
During the second Intifada in 2000 Sulaiman called for a nonviolent resolution of the conflict. From 2003-2004 he participated in the joint Palestinian-Israeli expedition to Antarctica, "Breaking the Ice", and was subsequently granted the "Search for Common Ground" Award (Washington D.C).
Sulaiman is now the General Director of Al-Quds Association for Democracy and Dialogue, which he founded together with fellow Palestinian peace activists in 2006. Its mandate is to create effective and sustainable projects and programs focusing on the promotion of peace, democracy and civic participation in the Palestinian Territories. Sulaiman also co-founded Combatants for Peace in 2005, then went on to become a coordinator in 2007. Together with a long-time Israeli friend, Gadi Kenny, he created the People's Peace Fund – Sulaiman is the director of one of its most important projects, a Palestinian-Israeli group called "Wounded Crossing Borders". Last but not least, Sulaiman is involved with the Tiyul-Rihla project, a program that uses travel-based learning to allows both Israelis and Palestinians to learn the narratives and languages of "the other side."
Sulaiman enjoys hiking, visiting historical landmarks, reading and traveling, and often hosts couch-surfers, which he says is a great way to meet new people and cultures. He lives in Ramallah.